I have been indulging in Popcorn, Nacho's, Goobers, and Icee's... Yup, you guessed it! Hubby & I go to the movies on average 1 or 2 times a week. We are both movie goers that it doesn't help that we have a $1 Movie Theater in our backdoor.
Google Image
This go round we went to see The Amazing Spider-man and it was surprisly AMAZING! I thoroughly enjoyed it. It was action packed and very entertaining. I'm a HUGE fan of Comic Books, Marvel, Super Hero's, Cartoons or anything of that nature... So, once I found out Tobey Maguire was not playing Peter Parker I was a
little
skeptical
of the new kid playing SPIDEY! But I must admit the new kid: Andrew Garfield played his part very well and live up to SPIDER-MAN REP!
Google Image
I always try to be super comfy when I go to the movies so I decided to wear this jumper that I purchased from Corie . I was REALLY excited when I ordered the jumper being that it was only $10!!!! I will be shopping her closet again because did I mention that her customer service & fast delivery was A+
When trying to get the Hubby to take my pics it's like pulling teeth so here goes...
Yup, that's a THUMB you see at the bottom left... SMH!
New Accessories in STOCK
Yup that is a Popsicle... it was just that HOT!
My new charmed sandals were on $ALE for $10
NOTE: Please don't LOL at my FEET!!!! I'm sensitive when it comes to my FEET!!!! :-/
WHAT I WORE:
I am linking this post up with Corie over at It's My Taste for Trendy Tuesday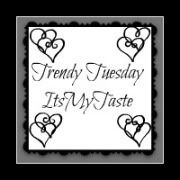 ~Don't forget to support the blogosphere as there are many bloggers that have online stores and some of the deals are better than major retail stores!
Be sure to check them out and support you will be surprise at some of deals!
As for me, I have an online accessories shoppe: LA Lynn's
Please note not all my items make it to my online store as I have a Facebook Page: LA Lynn's ~ Facebook and most items sell prior to me posting them on my online shoppe.
* Thanks In Advance for your support *
Note to You: Now that you know that my hubby & I favorite past time is going to the movies... what are some of your favorite things to do when going out with your mate? Also, what's the last movie you saw?